As an Amazon Associate I earn from qualifying purchases.
If you have children you surely want to make some Halloween crafts with them this holiday season. And you are right. Here you will find tutorials to make pumpkin window decorations out of paper plates and pumpkin lanterns out of lunch bags. Both DIY Halloween crafts are easy to make and will provide your windows with a very spooky effect.
How to make pumpkin window decoration out of paper plates
Paper plate masks can make wonderful homemade Halloween window decorations. Let's take the example of a pumpkin paper plate window decoration. Once the pumpkin paper plate is finished, you can hang it on the window frame. Spooky effect guaranteed!
Paint an orange pumpkin on both faces of a paper plate
Draw the eyes, nose and mouth with a black pencil
Cut them out
Decorate the pumpkin in the way you want
Punch a hole on top of the pumpkin face
Use transparent nylon thread that you will pin it to the window frame.
Watch this Halloween craft live
How to make pumpkin window lanterns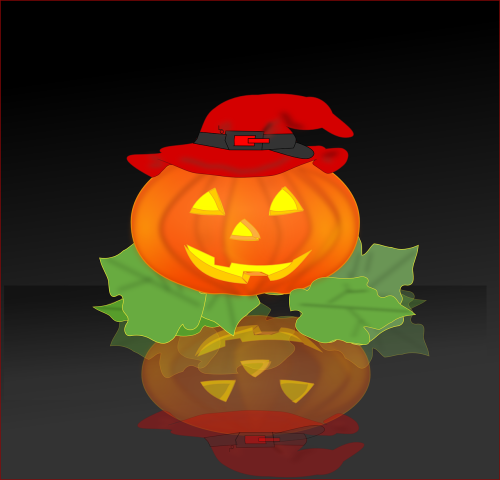 Lantern make fantastic window decorations in that they provide the window with a weird appearance during the Halloween season. However the use of candles might be risky. However there are ways to circumvent these dangers and safely lit the windows. Here is a tutorial for you to make pumpkin window lanterns.
Take a lunch bag and draw a pumpkin face on both sides of the bag
Draw the eyes, the nose and the mouth of your pumpkin – you can make a scary face on one side of the bag and a funny face on the other side
Use a cutter knife to cut out the eyes, nose and mouth
Paint the pumpkin orange, decorate it and pain the rest of the bag black
Fill the bag with sand and place a tea light in a glass container to the center of the sand
Light the candle and place your cute Halloween lantern on the window support.
Make a variant of these window lanterns using glass jars
Materials to make pumpkin window decorations
What you should have on hand for your homemade decorations
Before starting to create your Halloween window decorations, you should have these items on hand so that you don't find yourself stopped in your creative endeavours. Most are available at your local supermarket or craft store.
1 roll of tape
A pair of scissors
A black pen/marker
Transparent nylon thread (to hang your decorations)
A glue gun or pot of craft glue
Cutter Knife
Coloured acrylic paint pots, brushes
Colorful construction paper
Orange paper plates
Paper lunch bags
Decor Sand 28oz/Pkg-Light Brown
ALEENES 15599 All Purpose Glue, 8-Ounce
Darice Retractable Razor Knife Set, Assorted Color
Nasco BulkKrylic 8 Piece Acrylic Polymer Artist's Paint Set, 8 oz Bottle, Grades 2+
Paper Lunch Bag – 50 Count
Instapark® LCL-48 Battery-powered Flameless LED Tealight Candles, 4-Dozen Pack
---